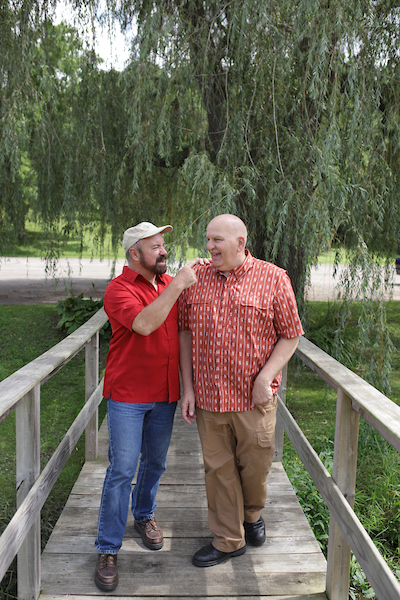 Discover Wisconsin's Cornish
History and the Couple
Who Helped Preserve It
Every building tells a story, and at Pendarvis, there are plenty, each with a unique narrative to tell. Your journey through this picturesque cluster of stone structures will take you not only through the stories of the people who originally created and inhabited them, but also the story of Bob Neal and Edgar Hellum, the couple who salvaged, restored, and made these buildings shine again.
Best Deal in History!
Becoming a member is the best way to explore Wisconsin history. Members get free admission to our historic sites and discounts on special events!
Pendarvis
Tucked away in historic Mineral Point, Pendarvis celebrates the 20th century preservation efforts of